Restorative Yoga, Sound Bath & Cacao Medicine
Sunday, November 19th, 2023
4:00 – 6:00pm
With Annie & Claudia
The cold , wet and windy weather signals the arrival of Winter. In traditional Chinese Medicine (TCM) , winter governs the kidneys. The kidneys are known as the "root of Life". They store essence (Jing) which we inherit from our parents at birth and determines our constitution. This organ governs birth, growth, Willpower, Strength, development and reproduction.
This session incorporates unique (TCM) restorative postures & an extended sound medicine facilitated by Annie and Claudia Gaviria .
We hold space for you to connect with the healing & nourishing aspect of the fall/winter season & deeply rest & connect with your heart space.
We will offer Reiki infused cacao balls after the session to connect with the heart & integrate the effects of this nourishing practice in your own mind, body & soul.
REGISTRATION:
Single Ticket: $55 + hst
Bring a Friend: $99 + hst
Bring your mat , journal and your beautiful self .

Space is limited to 14 participants. Pre Registration is required.
Address details will be provided upon registration.
Cancellation policy is 12 hours prior to the class.
DATE & TIME
Sunday, November 19th, 4:00-6:00pm
LOCATION
College & Bathurst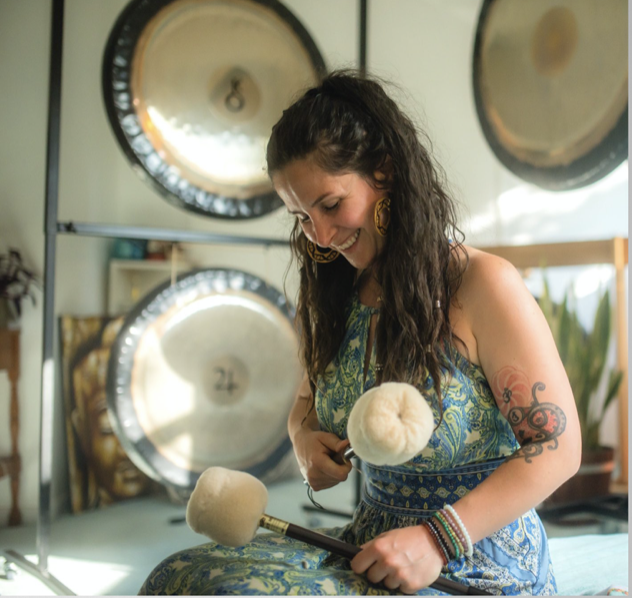 Annie Keshishian (Arjan) is a Certified Sound Therapist, Reiki Master, Certified teacher & practitioner of Kundalini Yoga, Hatha/Vinyasa Yoga, Yin Yoga, therapeutic Yoga Nidra and Gong Yoga of Holistic Resonance by Great Gong Master Don Conreaux.
She strongly believes that the Divine frequency of Sacred Sound, combined with the potent energy of Kundalini Yoga, has the ability to transform the mind, body and soul into a deep receptive & therapeutic state of being. She feels a very strong connection to our vast universe, plants, planets, Pachamama (Mama Earth) & all the sentient beings residing within her & on her majestic existence. She considers herself to be a life long student of Sound medicine, Astrology, occult studies, Magick, Divination & Spirituality.