The spring equinox is an auspicious time to take advantage of the heightened intuition we can tap into due to the natural balance of dark and light at this time of year. It is a time to recognize the latest reincarnation of you that has been integrating deep inside you all winter and initiate its blooming over the next few months. Take time to fully absorb mother nature's support in birthing the new creative expression of your essence!
In this workshop we will touch base with the mystical meaning of this time of year, and it's astrological significance for 2019. Using breathing exercises, Kundalini Yoga, meditation and sound healing we will reconnect to the wisdom and guidance of soul, open the third eye, and (re)articulate the vision of your life that is ready to flower into being.
Please bring a personal journal and pen and a sacred object to add to the alter space.
Cacao will be served at this workshop to open the heart, give gratitude, and celebrate each other!
5% of workshop proceeds will be donated to the Centre for Indigenous Environmental Resources.
Date & Time
Sunday March 17th
1:30 – 4:30 pm
Pricing
$40 + HST Early Bird Price by March 12th
$50 + HST Regular Price
$30 + HST for Members
Register Now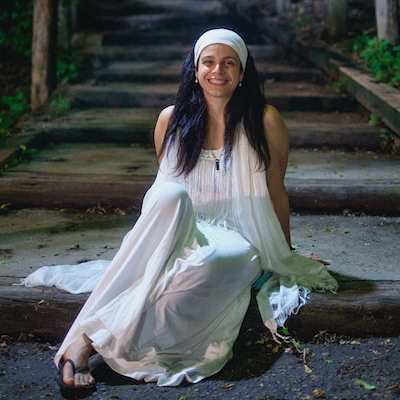 Eva Blumenfeld is a reiki and energy healing practitioner and delves deeply into the teachings of Kundalini yoga as well as other eastern and western traditions in her yoga classes. She also hosts seasonal events, such as solstice, as well as gatherings at the new and full moons.
"My passion is in making space: new space, safe space, shared space, Sacred space, joyful space…. Any space where you can be You. Where you can let go into your body and temple and be at home in your own Soul. Where you can live through connection and knowing, fully expressing You in this moment. When you're ready, I invite you to come within. There is no judgement in this place within, just your own loving presence that is waiting to hold all of you, both shadow and light, pain and joy, known and unknown. There is no need to abandon yourself anymore, or feel like you should be anymore than what you already are. You can relax, trust, and receive the creative flow of your own existence. By doing so you create the life you never even knew you so deeply wanted, that is in harmony with All, and that is nothing short of an ever-unfolding miracle. Let's simply be, and simply be together. Sat Nam." – Eva