Just seeing this now? You're welcome to sign up until May 10th. After you register, please send an email to gurushabd@lotusyogacentre.com to get on board.
Introducing our next 40-Day Challenge: Clearing Anger. Join us on weekdays from May 6th to June 14th for a morning Kundalini Yoga class every day, and a home practice on weekends. Classes will focus on conquering self-animosity, releasing anger, practicing self-love, and cultivating forgiveness. Each morning we'll practice a breathing exercise, yoga set, deep relaxation, and meditation to go along with our theme. Join us if you would like to:
Give the practice of Kundalini Yoga a real chance to work its magic in your life
Witness firsthand the changes that come from doing the same meditation for 40 days
Clear feelings of anger and self-animosity
Steep yourself in self-love and forgiveness
Support the functions of your liver
Feel the empowerment that accompanies successfully completing a commitment
Connect with a beautiful community
The challenge is open to all, no matter your level of physical fitness or experience with Kundalini Yoga. Everything is scaleable – you'll move at your own pace.
You also have the opportunity to support your practice with the Spring Liver Cleanse, designed by Sat Dharam Kaur ND. The cleanse involves at-home dietary changes to detoxify your liver and gallbladder, using wisdom from Chinese Medicine and Naturopathic Medicine. If your lifestyle allows it, you are highly encouraged to add this on to the 40-Day Challenge for maximum results. What you eat has a strong impact on your emotional state of being. Please read the FAQs below for full details.
Why 40 Days?
Kundalini Yoga acts as a powerful technology to completely transform your life. The deep breathing, undulating movements, meditations, and mantras work together to reset your nervous and glandular systems, uplift your moods, make your body strong, and bring more clarity and ease to your mind. It's kind of magical. The thing is, you have to actually do the yoga to experience the difference.
In Kundalini Yoga, a daily practice is the quickest way to transform yourself and a 40-day period is the minimum amount of consistent action that is required to solidify a habit. That's why we love offering 40-Day Kundalini Yoga Challenges. Practice in community, commit to coming each morning, and watch what happens! (Guys: it really works).
Date & Time
May 6th to June 14th
Monday to Friday: 7–8:15 am + optional group circle on Fridays, 8:30-9 am
Weekends: Practice at home
With livestreaming & class recordings
40-Day Challenge Pricing
In Person + Online:
$185 + HST Regular Price
$39 + HST for Members
Register Now
---
Online Only:
$99 + HST
Free for Members (login to your mindbody account before registering)
Register Now
---
Spring Liver Cleanse Pricing
$75 + HST Regular Price
$25 + HST for previous Spring Cleansers (includes 40-day supply of tea and weekly support emails, does not include the manual)
Register Now
---
MONDAYS, 7-8:15 AM
Krista Amar Atma Schilter feels the infinite pulse coursing through all that is and encourages her students to get curious about that which is unseen but felt; to negotiate polarities in some kind of way so we come out radiantly alive with a deeper connection and trust in self. She approaches the teachings with reverence and delight and endeavours to keep it light and full of support for our indivisible uniqueness. She teachers Yin, Kundalini, Hatha, and Vinyasa yoga at studios around the city.
---
TUESDAYS, 7-8:15 AM
Bir Kaur Khalsa is a Certified Kundalini Yoga teacher and owner of Warrior Spirit Healing Arts. She offers healing and teaches people with chronic pain how to harmonize their mind, body and spirit through Kundalini Yoga, Kundalini Yoga therapy and Zero Balancing. She has over 17 years of experience in the physiotherapy field.
---
WEDNESDAYS, 7-8:15 AM
Gurushabd Khalsa teaches welcoming classes with a graceful spirit and deep gratitude for whoever walks through the door. Her classes have a smooth flowing rhythm, and she shares the truly transformational techniques of Kundalini Yoga in a simple, accessible, and profound way. Gurushabd is the Director of Lotus.
---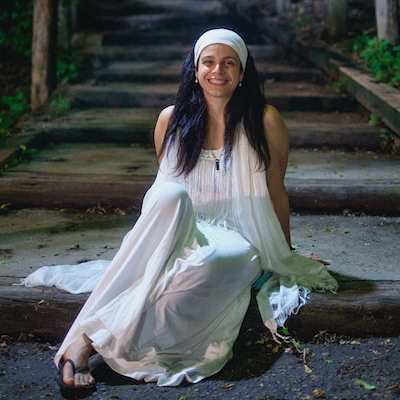 THURSDAYS, 7-8:15 AM
Eva Blumenfeld is a reiki and energy healing practitioner and delves deeply into the teachings of Kundalini Yoga as well as other eastern and western traditions in her yoga classes. She also hosts seasonal events, such as solstice, as well as gatherings at the new and full moons.
FRIDAYS, 7-8:15 AM + 8:30-9 AM GROUP CIRCLE
Marlene Malik discovered the transformative powers of Kundalini Yoga in 2016 and is eternally in awe of the magic one can create in every facet of their life with this practice. She is devoted to sharing the Kundalini teachings to empower and support all beings in navigating the complex interior and exterior landscapes encountered in each of our remarkable journeys. Close to her heart is creating offerings rooted in healing childhood wounds, releasing destructive programming, using emotions and pain as therapeutic portals for growth, and cultivating self-mastery to live a meaningful and fulfilling life.