Enjoy a nourishing afternoon, and experience a treasure trove of yogic teachings on beauty, intuition, and grace for women. We'll practice a secret Kundalini Yoga Kriya (yoga set) and meditation which will refresh your glandular system, expand your radiance, and purify your skin. We'll share a Golden Milk tea ceremony, and potent recipes and skin care protocols passed down from the teachings of Yogi Bhajan, master of Kundalini Yoga. After our practice, we'll settle in for an extended gong deep relaxation with Reiki adjustments.
Registrants will receive a jar of paste to make their own healing Golden Milk at home, and instructions for an at-home Kundalini Yoga weekend retreat to rejuvenate themselves.
Date & Time
Sunday, September 15th
1:30 – 4:30 pm
Pricing
$44 + HST Early Bird Price by Tuesday, September 10th
$54 + HST Regular Price
$34 + HST for Members
Register Now
---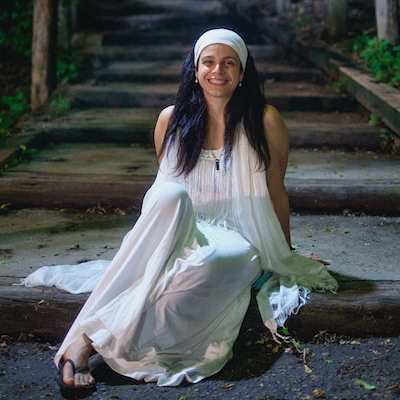 Eva Blumenfeld is a reiki and energy healing practitioner and delves deeply into the teachings of Kundalini yoga as well as other eastern and western traditions in her yoga classes. She also hosts seasonal events, such as solstice, as well as gatherings at the new and full moons.
---
Joanna Baron (Tej Atma Kaur) has been practising yoga since she was a child and found her spiritual home in the elevating technology of Kundalini Yoga. She is a devoted daily practitioner and avid student of Yogi Bhajan's teachings. Joanna completed the Immense Grace Women's Teachings Intensive with Guru Jagat and Level One Teacher Training with Harijiwan, Tej, Gurujas and Guru Jagat at RA MA Institute for Applied Yogic Science and Technology.