Tuesday Evening In Person Kundalini Yoga
Every Tuesday
at 6:00 – 7:30pm
with Alejandro Santiago
Please join Alejandro IN PERSON every Tuesday for a journey of self-discovery and holistic wellbeing using the techniques of Kundalini Yoga.
Here is an inspiring invitation from Alejandro – https://youtu.be/r8tksXh
You will be guided through a pranayam, kriya, meditation, and deep relaxation each week.
What You'll Need:
Bring your own mat.
Blankets and cushions are available.
Registration:
Space is limited to 10 participants. Pre Registration is absolutely required.
Address details will be provided upon registration.
Cancellation policy is 12 hours prior to the class.
LOCATION
College & Bathurst
DATE & TIME
Every Tuesday
6:00-7:30pm
PRICE
$18 + hst
5 Class Pass $75 + hst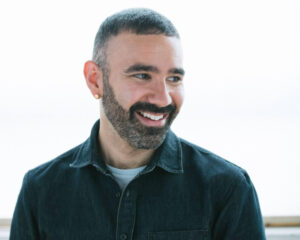 Alejandro Santiago is a Life Coach and yoga instructor. He first experienced the benefits of kundalini yoga when he was a student at Parsons School of Design in New York City. To cope with the stress of university he cultivated a practice of pranayama, an ancient form of yogic breathwork. Today, He teaches people how to get out of their heads and into their breath by merging the western practices of Mindfulness based in self-compassion and yogic pranayama meditations. He studied Compassionate Inquiry, a therapeutic approach to uncover and heal trauma in our bodies created by Dr. Gabor Maté. When he's not teaching and coaching he works as a portrait photographer in Toronto.