With Summer comes long, hot days and the enjoyment of life's simple pleasures. Your days buzz with activity. According to the wisdom of Traditional Chinese Medicine, the Fire Phase is also the season to tap into your passions, manifest your dreams and deepen your compassion.
In this workshop, we'll explore how you can use the expansive energy of Summer to create a life in line with your purpose, one ripe with meaning. Our practice will include:
Breath work to help you envision the future and develop the strength and courage to see things through.
A restorative yoga sequence designed to nourish the heart and small intestines.
Wisdom from Traditional Chinese Medicine regarding the season, your body and your emotions.
Gentle Thai massage with steaming herbal compresses to encourage your body to soften.
Gong healing throughout the yoga practice.
You'll come away with a deeper understanding of how to use the drive and energy of the Fire Phase to more fully open your heart; find a balance between surrender and control; experience greater joy; unite the wisdom of the heart and mind; minimize anxiety and insomnia; and incorporate practical lifestyle modifications to enhance your vitality. You'll receive a written Traditional Chinese Medicine guide to add to your self-care toolbox in the coming months.
This is part of a series of seasonal workshops focussed on supporting your well-being by building an awareness of the relationship between seasonal changes, your emotions, lifestyle and health. No previous yoga experience is required. All are welcome.
Date & Time
Saturday, July 20th
6:45 – 9:00 pm
Pricing
$38 + HST Early Bird Price by Tuesday, July 16th
$48 + HST Regular Price
$33 + HST for Members
Register Now
---
Elizabeth Ewanchuk helps clients experience greater ease in their bodies. As a Thai Massage Master and Craniosacral Therapist, she brings over 20 years of practice to each session. Enjoy the benefits of a relaxed nervous system; enhanced recovery from injury and illness; increased range of motion; reduction of pain; and sounder sleep.
---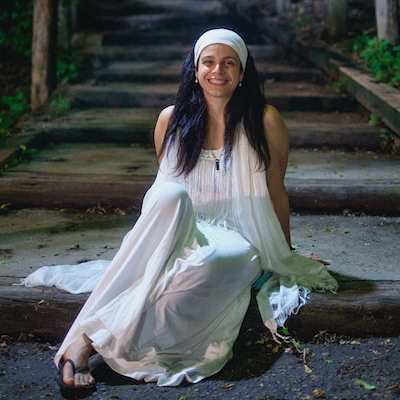 Eva Blumenfeld is a reiki and energy healing practitioner and delves deeply into the teachings of Kundalini yoga as well as other eastern and western traditions in her yoga classes. She also hosts seasonal events, such as solstice, as well as gatherings at the new and full moons.