Fall Release Ritual & Sacred Sound Journey
Saturday September 9th, 2023
5:00pm – 6:15pm
with Annie Keshishian
This session incorporates gentle physical movements & ceremonial meditative practice of releasing stagnation & an extended Gong bath relaxation. The intention is to release the burden of what no longer serves us in order to create space to invite what we desire. We start this session by releasing tension from our physical & energetic bodies through specific intentional movements. We then journey to our inner temples through a guided visualization meditation. We will seal our experience by intentionally aligning the vibration of our internal sound system (our Words, Thoughts & Actions) with the high frequency & vibration of external Sacred Sound Sources (the Gong & other sound instruments). 
Come exactly as you are, no prior experience is required. 
What You'll Need:
Bring your own mat.
Bring a pen & paper for journaling & water to drink.
Blankets and cushions are available.
Registration:
Space is limited to 10 participants. Pre Registration is absolutely required.
Address details will be provided upon registration.
Cancellation policy is 12 hours prior to the class.
DATE & TIME
Saturday September 9th
5:00pm – 6:15pm
LOCATION
College & Bathurst
PRICE
Single Attendance: $35 + tax
Bring a Friend: $60 + tax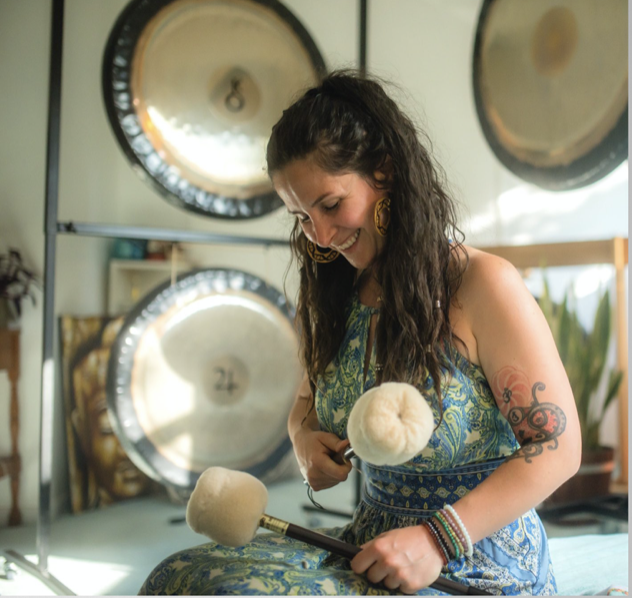 Annie Keshishian (Arjan) is a Certified Sound Therapist, Reiki Master, Certified teacher & practitioner of Kundalini Yoga, Hatha/Vinyasa Yoga, Yin Yoga, therapeutic Yoga Nidra and Gong Yoga of Holistic Resonance by Great Gong Master Don Conreaux.
She strongly believes that the Divine frequency of Sacred Sound, combined with the potent energy of Kundalini Yoga, has the ability to transform the mind, body and soul into a deep receptive & therapeutic state of being. She feels a very strong connection to our vast universe, plants, planets, Pachamama (Mama Earth) & all the sentient beings residing within her & on her majestic existence. She considers herself to be a life long student of Sound medicine, Astrology, occult studies, Magick, Divination & Spirituality.