The Fall equinox is an auspicious day where the light of the sun passes through a point of equanimity, and day and night are perfectly balanced. Energetically, this creates a moment when we can  balance our polarities, allowing kundalini to rise easily and expand our consciousness both individually and collectively.
Please join us as we take time in ceremony to give thanks and say goodbye to Summer and the year behind us, and say hello to Fall as the cycle of mother nature once again turns us towards the darker and colder months. We will also take advantage of the collective energy to expand ourselves through a powerful group Kundalini Meditation and enjoy an extended gong bath to relax and return to ourselves fully.
Tea will be served. Please bring a journal and pen or pencil. No previous experience with meditation is required, all are welcome.
Date & Time
Sunday, September 22nd
1:30 – 4:00 pm
Pricing
$33 + HST Early Bird Price by Tuesday, September 17th
$44 + HST Regular Price
$29 + HST for Members
Register Now
---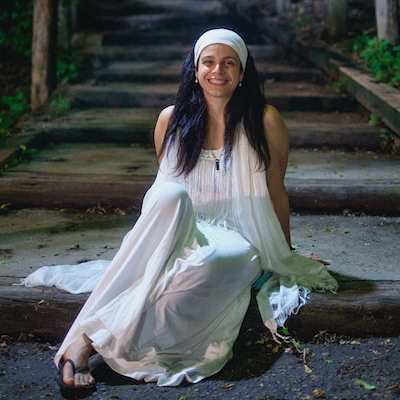 Eva Blumenfeld is a reiki and energy healing practitioner and delves deeply into the teachings of Kundalini Yoga as well as other eastern and western traditions in her yoga classes. She also hosts seasonal events, such as solstice, as well as gatherings at the new and full moons.
"My passion is in making space: new space, safe space, shared space, Sacred space, joyful space…. Any space where you can be You. Where you can let go into your body and temple and be at home in your own Soul. Where you can live through connection and knowing, fully expressing You in this moment. When you're ready, I invite you to come within. There is no judgement in this place within, just your own loving presence that is waiting to hold all of you, both shadow and light, pain and joy, known and unknown. There is no need to abandon yourself anymore, or feel like you should be anymore than what you already are. You can relax, trust, and receive the creative flow of your own existence. By doing so you create the life you never even knew you so deeply wanted, that is in harmony with All, and that is nothing short of an ever-unfolding miracle. Let's simply be, and simply be together. Sat Nam" — Eva