Kundalini Yoga acts as a powerful technology to completely transform your life. The deep breathing, undulating movements, meditations, and mantras work together to reset your nervous and glandular systems, uplift your moods, make your body strong, and bring more clarity and ease to your mind. It's kind of magical. The thing is, you have to actually do the yoga to experience the difference.
In Kundalini Yoga, a daily practice is the quickest way to transform yourself and a 40-day period is the minimum amount of consistent action that is required to solidify a habit. That's why we love offering 40-Day Kundalini Yoga Challenges. Practice in community, commit to coming each morning, and watch what happens!
Join us on weekdays from September 10th to October 19th for a morning class every day. Classes will explore the theme of The Chakras – the energetic and psychological power centres in your body. We'll do a variety of yoga sets to strengthen each chakra, and, we'll practice a consistent meditation to give ourselves an experience of complete balance.
Can't make it in to the studio? Classes are also available via livestream and video replay, so you can practice from your own home, at your own time.
Registration Includes
30 in-person and/or home livestream classes with a breathing exercise, yoga set, and meditation (1 morning class per day, Mon-Fri, with home meditation practice on weekends)
Video recording if you would like to participate at your own time later in the day
Teacher & community support in committing to a daily practice and completing a 40-day meditation to balance your chakras
The challenge is open to all, no matter your level of physical fitness or experience with Kundalini Yoga. Everything is scaleable – move at your own pace and fitness level.
Join us if you would like to
Give the practice of Kundalini Yoga a real chance to work its magic in your life
Witness firsthand the changes that come from doing the same meditation for 40 days
Gain a deeper understanding of The Chakras and how they play a roll in your life
Move towards a state of complete mental, physical, and emotional balance
Make yoga and meditation a part of your daily routine
Feel the empowerment that accompanies successfully completing a commitment
Connect with a beautiful community
Date & Time
September 10th – October 19th
Monday to Friday: 7:00 – 8:15 am
Weekends: Practice at home
With livestreaming & class recordings
Pricing
In Person & Online:
$144 + HST Early Bird Price by Aug 31st
$166 + HST Regular Price
Free for Members (registration required)
Online Only:
$99 + HST
Free for Members (registration required)
Late Registration
The Challenge has commenced! If you would like to join The Challenge online, please email info@lotusyogacentre.com.
MONDAYS, 7:00-8:15 AM
Originally from Mumbai, India, Nash DSouza came to Canada in 2015 and fell in love with the Kundalini Yoga. Nash teaches Kundalini Yoga because it offers a tangible path in the real world to self awareness and transformation. He guides students to notice their patterns of reactivity in class, move through them, and in doing so feel more fulfilled in everyday life.
---
TUESDAYS & FRIDAYS, 7:00-8:15 AM
Gurushabd Khalsa teaches welcoming classes with a graceful spirit and a deep gratitude for whoever walks through the door. Her classes have a smooth flowing rhythm, and she shares the truly transformational techniques of Kundalini Yoga in a simple, accessible, and profound way.
---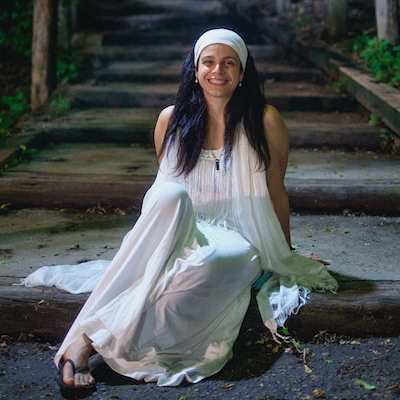 WEDNESDAYS, 7:00-8:15 AM
Eva Blumenfeld is a reiki and energy healing practitioner and delves deeply into the teachings of Kundalini yoga as well as other eastern and western traditions in her yoga classes. She also hosts seasonal events, such as solstice, as well as gatherings at the new and full moons. Her passion is in making space: new space, safe space, shared space, sacred space, joyful space… Any space where you can be You.
---
THURSDAYS, 7:00-8:15 AM
Bir Kaur Khalsa is a Certified Kundalini Yoga teacher and owner of Warrior Spirit Healing Arts. She offers healing and teaches people with chronic pain how to harmonize their mind, body and spirit through Kundalini Yoga, Kundalini Yoga therapy and Zero Balancing. She has over 17 years of experience in the physiotherapy field.